PROJECT DESCRIPTION
Full glass replacement and seal service of high-level atrium installation. city crane, difficult access due to triangle shape of building. Specialist access requirements incl abseil anchor locations.
The Brief
Givaudan, are a world leading famous brand in the production and creation of fragrances and personal care products used in everyday products throughout the world.
Their creative centre based in Ashford Kent required investigation and a condition report as the weatherproofing qualities of the overhead atrium was suspect in the face of several leaks which had appeared.

Our inspection revealed existing glazing and seals at the end of their serviceable lifespan. Furthermore the existing glazing had become opaque through degradation and lack of a cleaning regime.
project solution
The recommended works comprised a full replacement of all glazed units with a performance coated glass specification. This afforded the client with solar control (reducing internal head gain) whilst allowing much needed sunlight into the space. A full replacement of all caps and pressure plates and PPC aluminium flashings utilized.
SGS bespoke access solutions were required due to the remote high level location of the glazing. IRATA operatives and high level glazing engineers worked to co-ordinate the operation.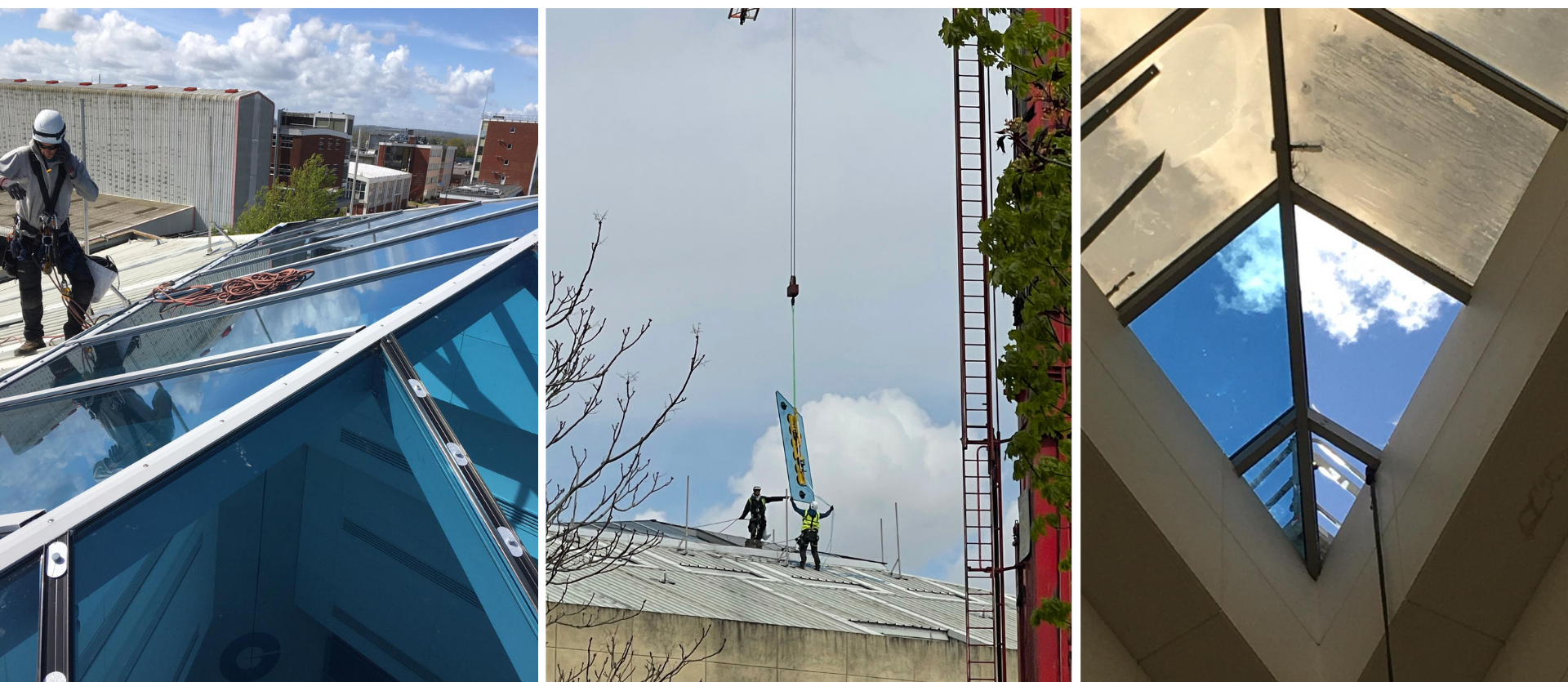 Truck mount access plus city crane lifting plan were utilized in order to safely convey glazing to and from the works face. On completion of the works the affected glazing was water tested enabling the client to be issued with an extended guarantee.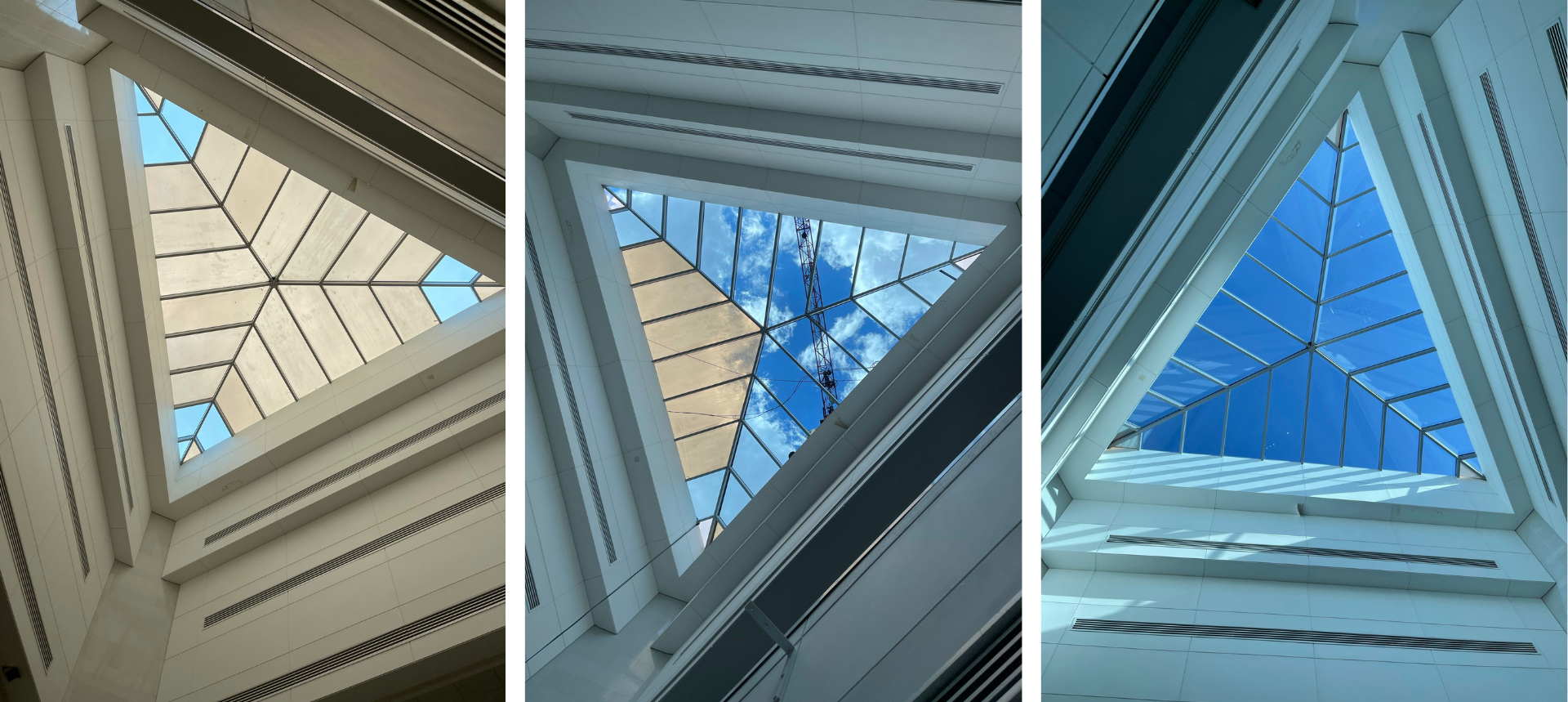 The final result was a delighted client and very happy staff who were now afforded a fresh light environment.