PROJECT DESCRIPTION
Programme of Reseal/Replacement of Oversize High Level DGU. Specialist lifting operation, truck mount, abseil, Intrusive survey. Window repair and maintenance, Road Closure
The Brief
Parliament View Apartments are a stylish development of high end dwellings on the bank of the river Thames. The unitized construction comprises large performance glazed DGU's designed to allow maximum light with reduced solar gain.
Due to the size and location of the units, failures in the units due to impact damage is a real possibility.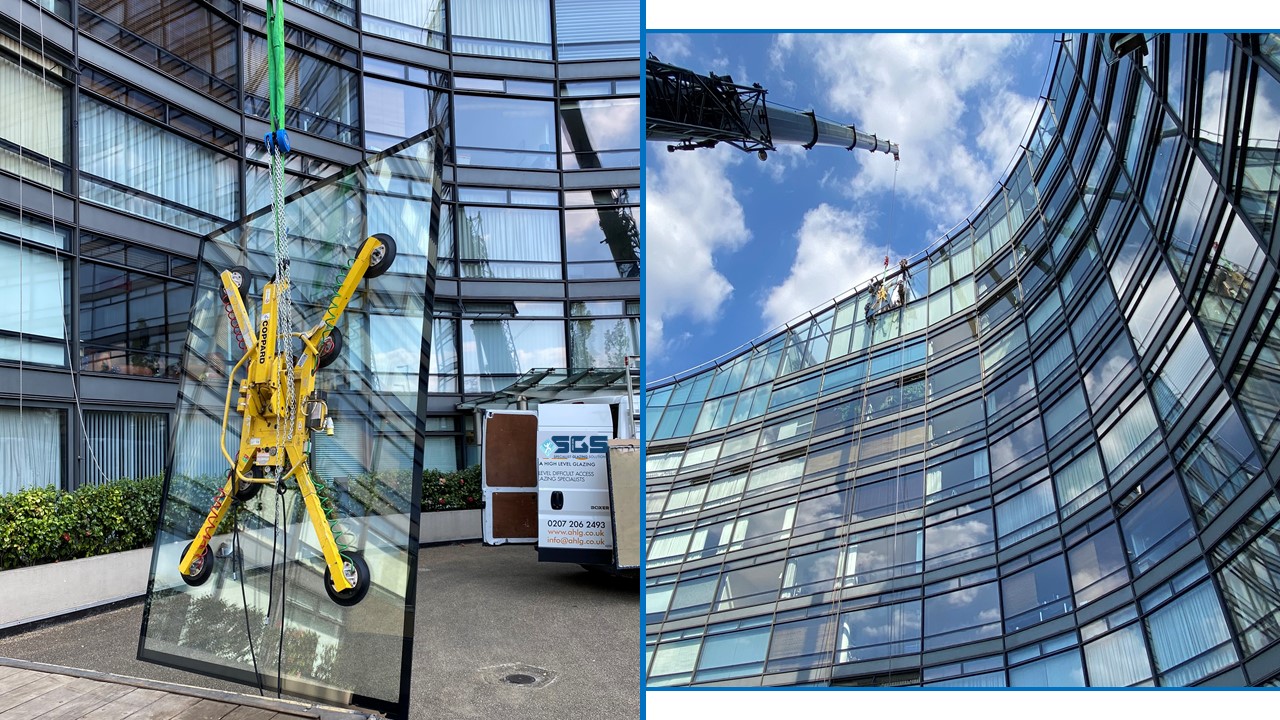 project solution
SGS have been called upon in an ongoing basis to investigate and rectify several breakages to the high level DGU's.
SGS bespoke access solutions were required due to the remote high level location of the glazing. IRATA operatives and high level glazing engineers worked to co-ordinate the operation.
Due to the busy location in the City, a road closure was necessary in order to facilitate heavy lifting plant used in the operation. SGS logistics department liaised with TFL to obtain available dates for the road closure including necessary permits and licences, traffic managements and mandatory notices to residents etc
Truck mount access plus city crane lifting plan were utilized in order to safely convey glazing to and from the works face.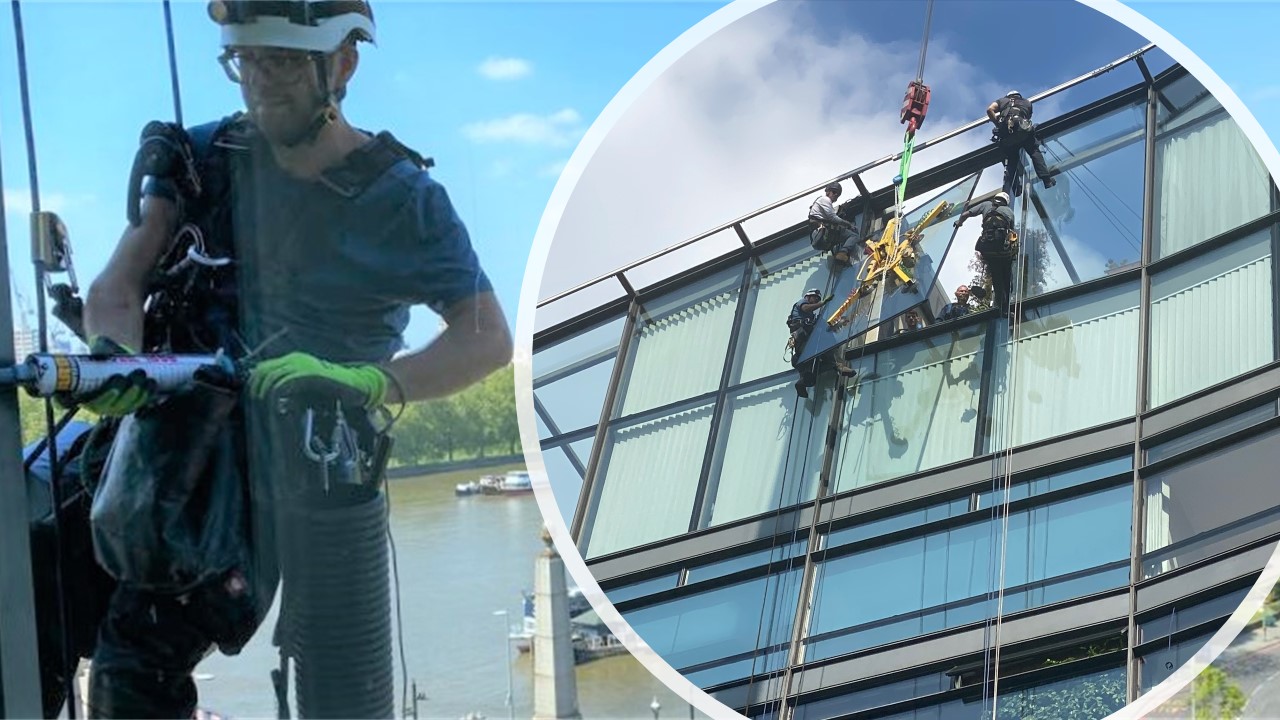 On completion of the works the affected glazing was water tested enabling the client to be issued with an extended guarantee.