Project Details
Specialist Glazing Solutions recently completed the specialist replacement of a defective point fixed double glazed unit in this West London Headquarters.
Prior to works commencing, our procurements team sourced the replacement glazing from a European manufacture overseeing the transportation and delivery process.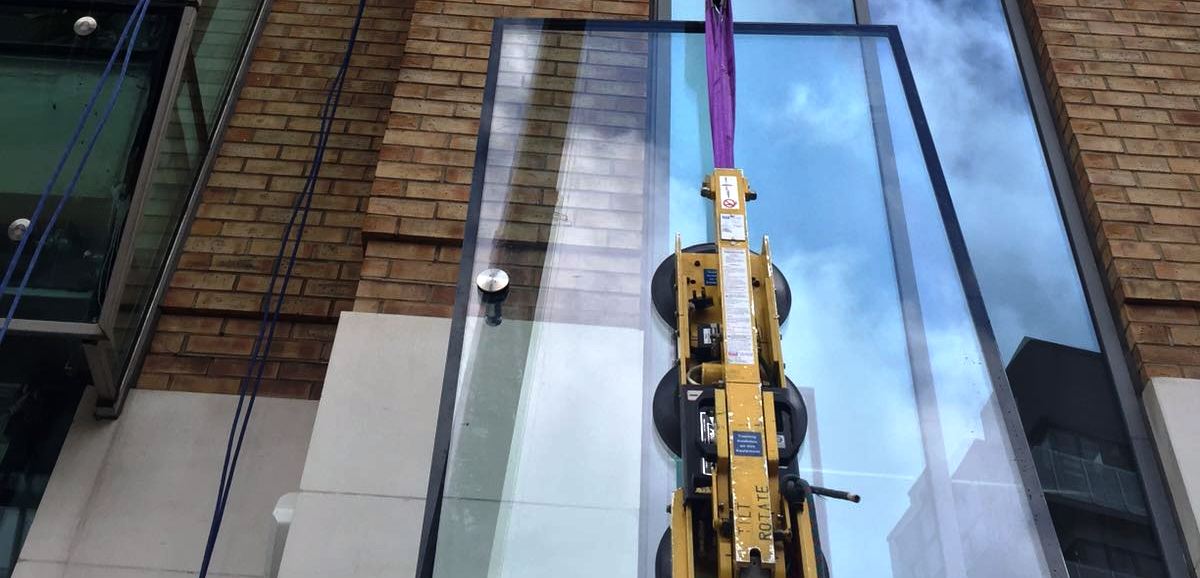 project Solution
In order to facilitate the manoeuvre of the glazing, our team utilised our Rope Access Division and a specialist self-erecting crane with suction lifting equipment.
With the existing defective glazing removed, our team safely conducted the controlled installation of the replacement glazing handing over the site to a very happy client impressed by SGS High Level's attention to safety and smooth running site.