Student Accommodation Glazing Repair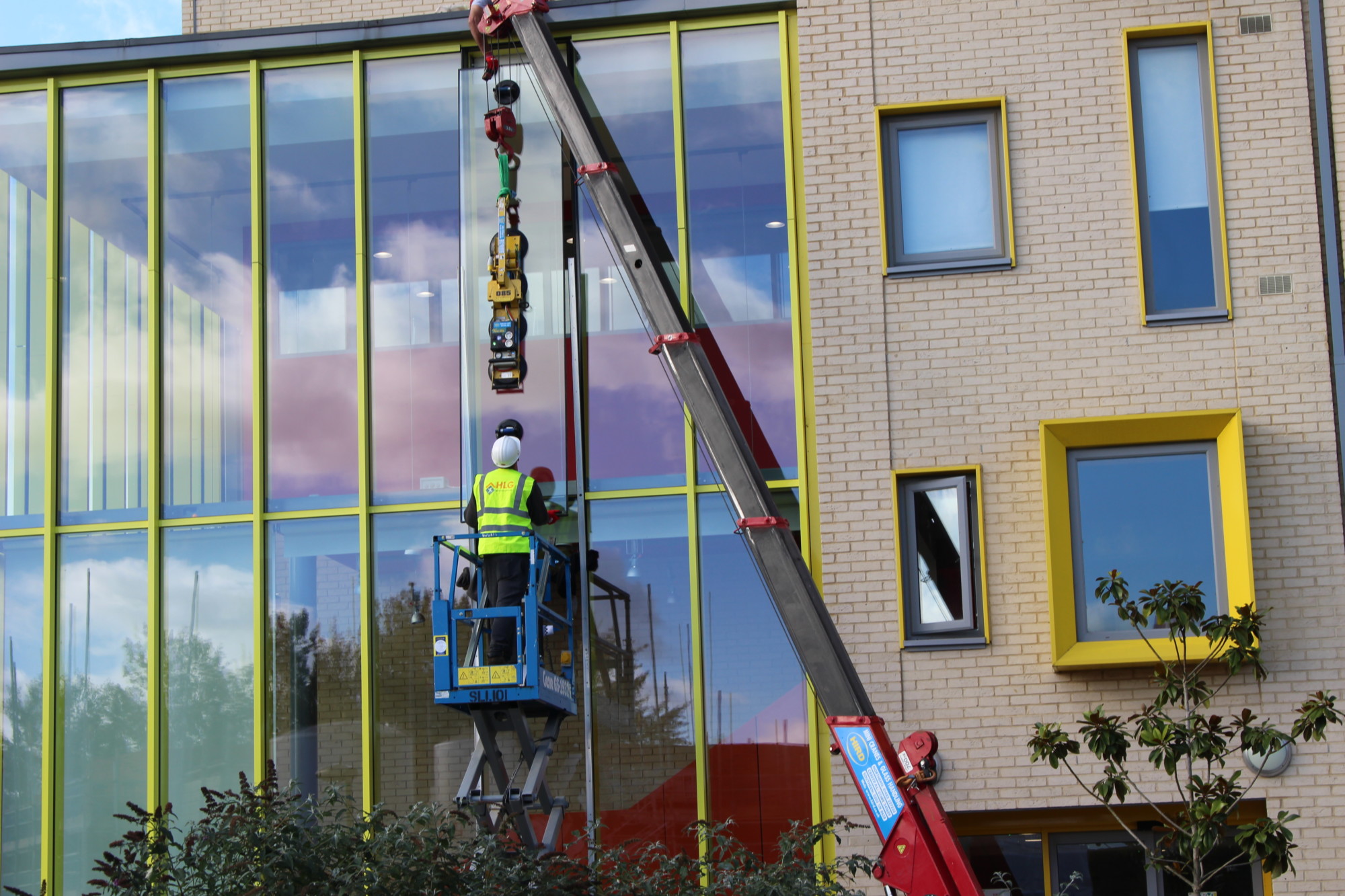 As part of our contract with this UK wide student accommodation provider we were this week instructed to conduct the controlled removal of a high level damaged double glazed unit and replacement with new.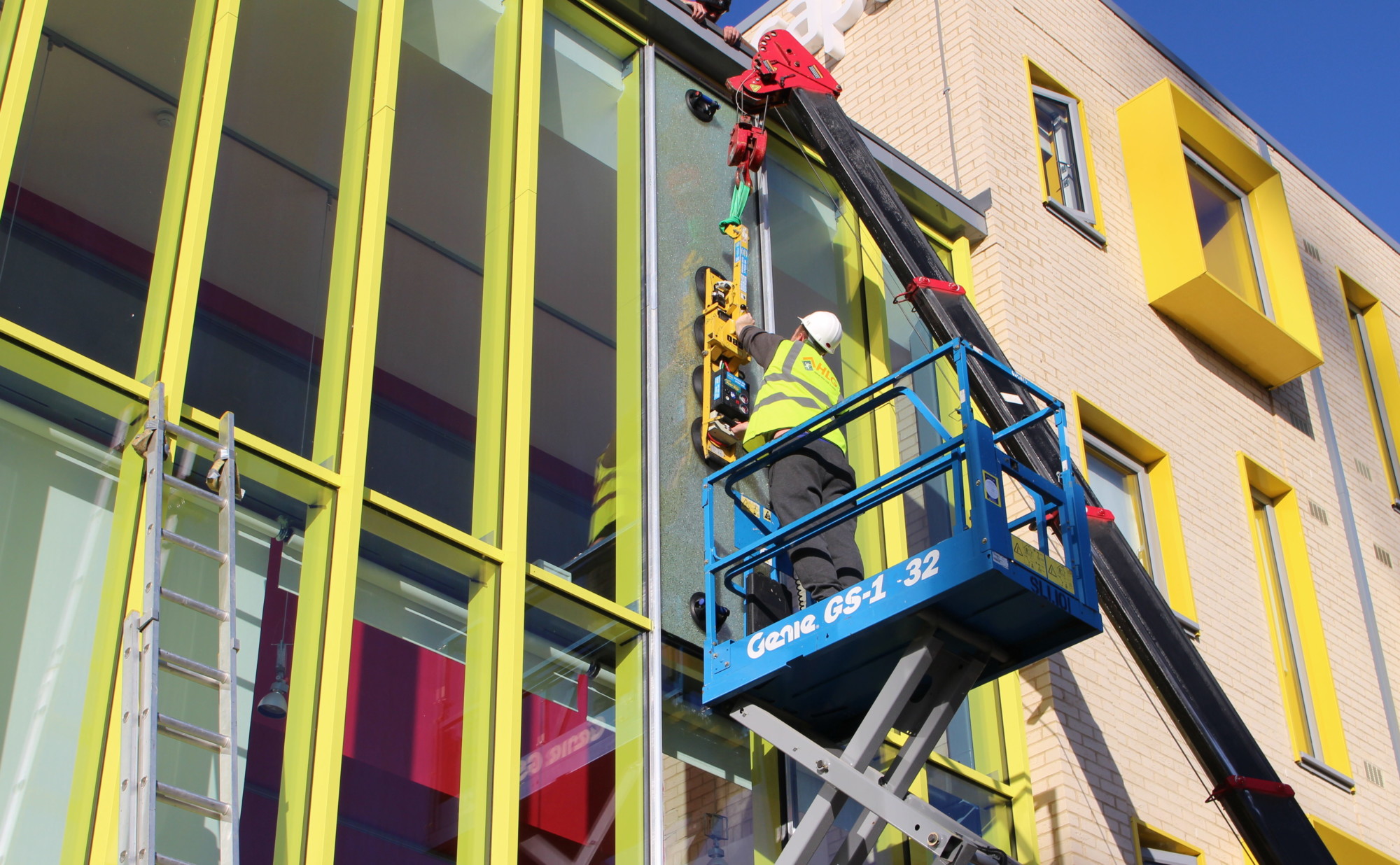 For these works to be conducted, our projects team had to secure a pavement closure so access to the glazed building face was possible.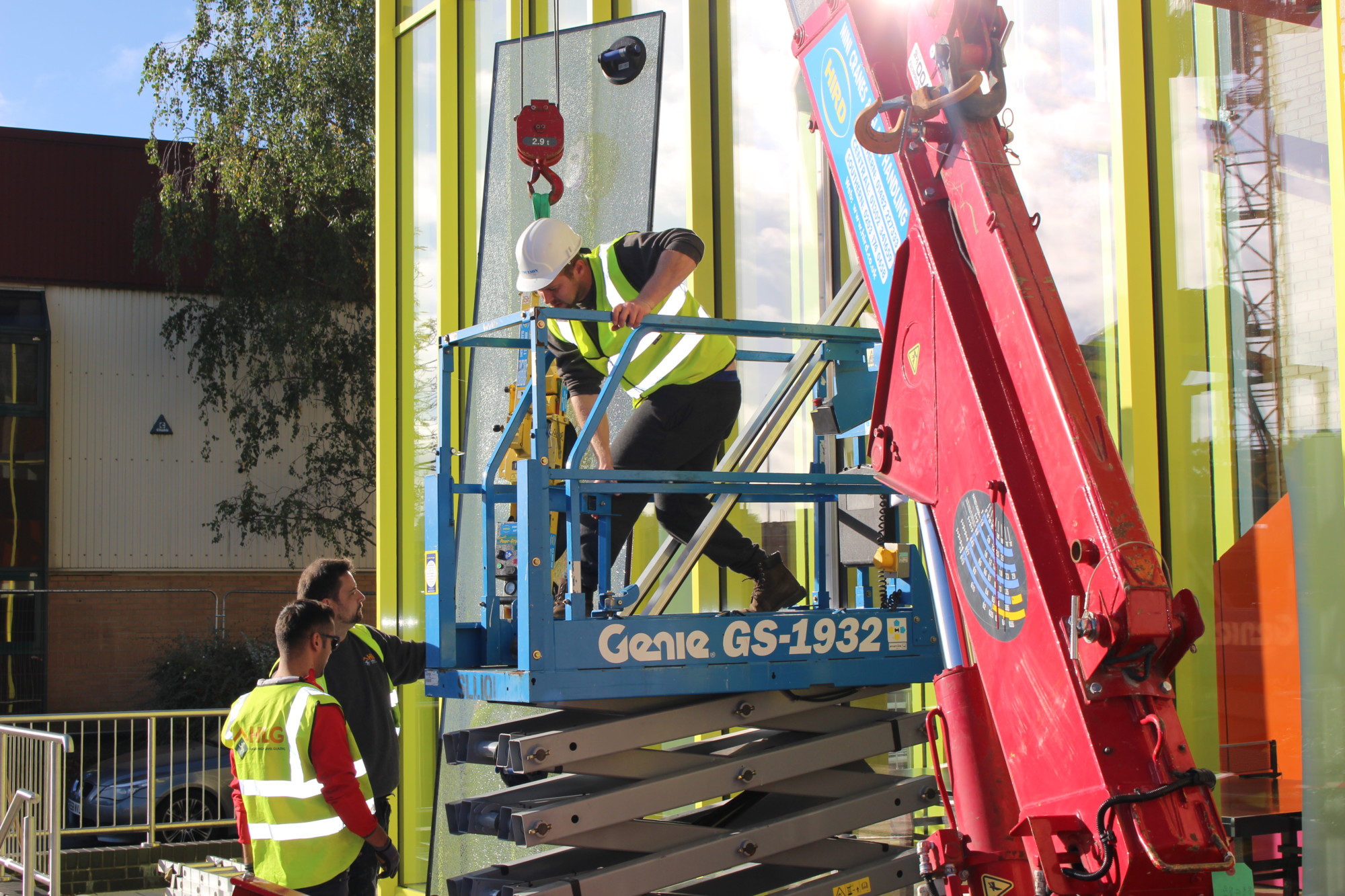 Utilising a combination of scissor lifts and mini-crane with suction lifting equipment our high level access team commenced with the controlled removal of the fractured double glazed unit, before lifting and installing the new unit. Works were conducted out of hours to ensure minimal disruption to the building tenants and surrounding tenants.
If you have a high level damaged unit in need of replacement and want to discuss your options with the UK's leading Commercial Glazing Refurbishment company, speak to a member or our team on speak to a member of our team on 0207 206 2493.